Computers built to order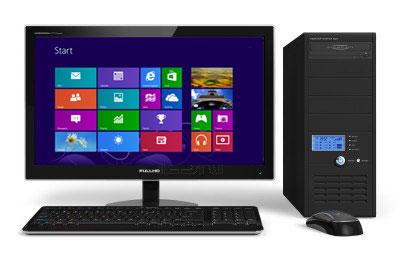 Build-to-order PCs are systems that are designed and built specifically to suit the needs and wants of a particular customer. These systems allow the exact configuration that the customer wants to be assembled. As such, a PC of this sort may well be unique to the person who orders it.
The biggest advantage of a build-to-order PC is control. Since you are the one who is creating the system, you dictate what goes into the machine, and where you spend more money or less. These systems often provide the best value in terms of performance and price.
Call in to our shop or contact us for more information »
---
Complete systems - KVX
We now sell the very popular series from KVX computers as well as building our own. There are various configurations available ranging from the cheaper Intel Celeron and Atom processors all the way up to the I series.
There are two KVX cases available. The ATX case and the mini case which is for the Atom range of computers only. For machines built by us there are more case options available.
Call in to our shop or contact us for more information »
---
All-in-Ones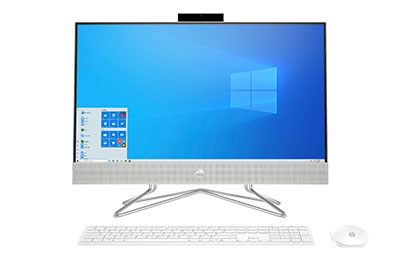 The HP All-in-One PC blends the power of a desktop with the beauty of a slim, modern display into one dependable device designed to grow with you. With easy upgrades in three simple steps, you can feel confident your tech will stay up-to-date.
Looking for a powerful All-in-One PC that can easily grow with you? Keeping technology up-to-date has never been simpler. Designed with a panel you can remove in three simple steps, easily upgrade your hardware to ensure you always have the power to get things done.
Call in to our shop or contact us for more information »
---
NUC Mini PCs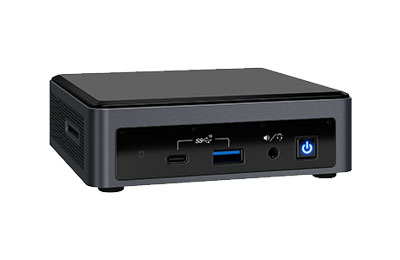 Intel® NUCs feature the latest Intel® Core™ processors, available with integrated or discrete graphics, in either solid state drive (SSD) or hard disk drive (HDD) configurations, and are all engineered to work together in an incredibly small space.
Intel® NUC mini computers have more connectivity than a lot of current laptops. Multiple front and back USB ports, HDMI, Thunderbolt™ 3 technology, a microSD slot, and Gigabit Ethernet give you total flexibility.
Call in to our shop or contact us for more information »
---
Laptops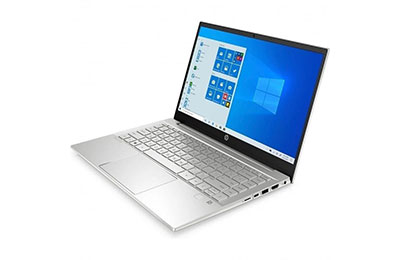 We have a wide range of laptops /notebooks available from all the major manufacturers. Call in, email or call us for a quote on a specific model.
Our laptops are Spanish models so the keyboard layout is in Spanish. Most models are pre-installed with Windows 10 in English. Please note although we do not stock these laptops, we do occasionally have offers on particular models available from our supplier. Delivery time is normally forty eight hours from placement of order. We also stock laptop accessories such as carry cases, mice, locks and more.
Call in to our shop or contact us for more information »